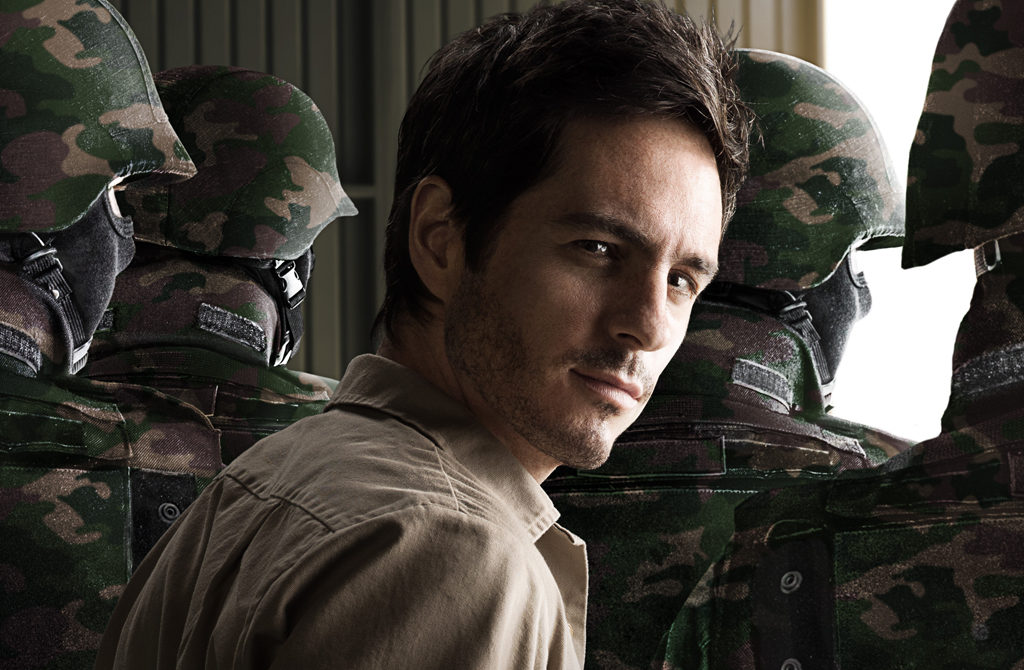 The "El Señor De Los Cielos" spin-off, "El Chema" has received a release date. The narcoseries loosely based on the life of real-life kingpin Joaquín "El Chapo" Guzmán, stars Mauricio Ochmann was the Mexican cartel leader. Telemundo will premiere the series on Tuesday, December 6 at 10pm/9c. Read the full synopsis down below and tell us what you think!
El Chema Venegas (Mauricio Ochmann) is a man with two unique abilities: He is an expert at navigating through tunnels and knows how to escape when cornered. These skills, the Yaqui Indian woman who helped bring him into the world told his mother, were acquired the moment he was born when his two spirit animals appeared to watch over him: the scorpion and the hawk. These two creatures, the old sorceress predicted, would follow and guide him throughout his journey on this Earth. From the beginning, his life is a constant struggle to earn a place as the world's most powerful drug lord with the ability to escape whenever his pursuers catch up with him.
The story begins with action and a show of force by El Chema to back up his threat of retaliation if he is extradited, in violation of the deal President Omar Teran (Jesús Moré) made with him and Aurelio (Rafael Amaya) when El Chema turned himself in at the end of the third season of El Señor de los Cielos. Driven by jealousy of El Chema's relationship with Rutila Casillas (Carmen Aub), the President is determined to follow through with his extradition, not knowing that El Chema has prepared his most spectacular escape yet through a tunnel stretching more than a kilometer and a half from Altiplano Prison. He disappears into the night, leaving the President humiliated before the country and the world.
While planning his escape, El Chema comes into contact with Auristela Duran (Rossana Nájera), a famous journalist who is working with Owen Stein (Marius Biegai), a well-known documentary director, on a series of stories for an international news network about El Chema and the illegal drug trade in Latin America. Attracted by the beautiful reporter and carried away by vanity, Chema believes that telling his story will help toward his goal of retiring with Rutila, who he has ordered to be taken to his hideout following his escape. Rutila, who has always felt an attraction to El Chema in the course of their love/hate relationship, considers his proposal but discovers his relationship with the journalist and leaves him. Once in contact with Auristela, and as part of his strategy to seduce her, El Chema begins to tell what will be the story in this first season. He chronicles his life from his birth through his escape, his romantic relationships and rapid rise from a simple hit man for the border cartels to one of the greatest drug lords of modern times. We will follow El Chema from his birth in 1967 until 1997, when he meets the Casillas family and a series of characters from the first season of El Señor de los Cielos, such as Jeremy Andrews (Ari Brickman), Colombian drug lord Oscar Cadena (Fernando Solorzano), Feyo Aguilera (Leonardo Daniel) and the powerful Robles brothers. We'll also meet many new characters whose relationships with El Chema will illustrate how, through blood, fire and cruelty, he created a name for himself in the world of organized crime, becoming one of the greatest public enemies of the U.S. and Mexican governments while barely out of his teens.
In this article