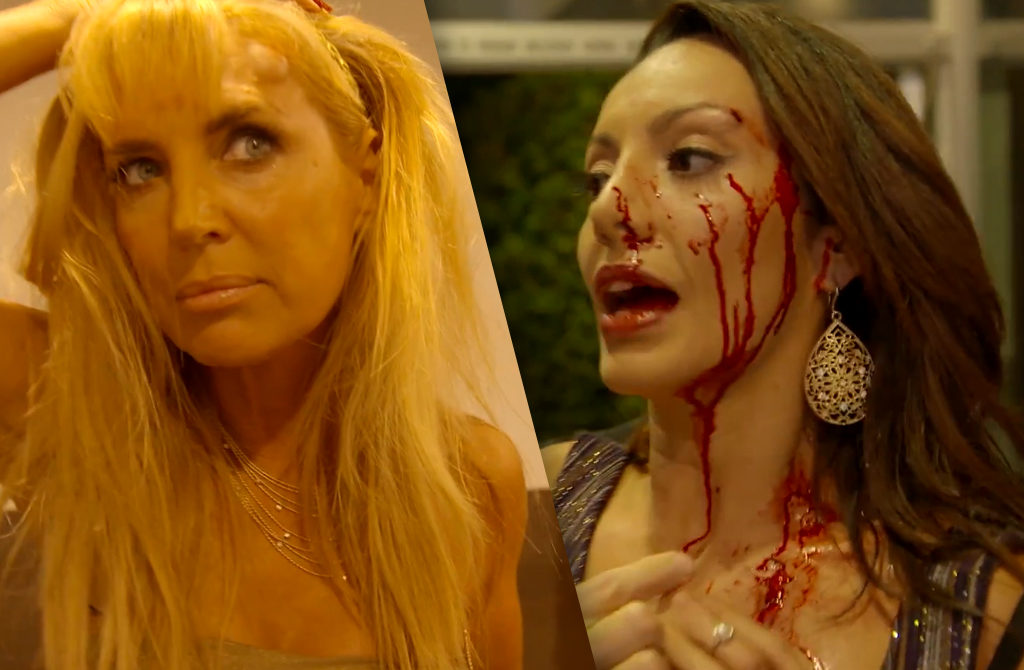 Season 4 of Rica Famosa Latina has not started to air yet, but it is already causing headlines. Sandra Vidal and Victoria Del Rosal are feuding with their last encounter turning bloody.
Del Rosal had taken to social media when the altercation occurred to accuse Vidal of trying to kill her. The former uploaded photos to her social media accounts and recounted the events to her followers. The Estrella TV presenter has taken those pics down, but they can be seen here.
Video of the fight has not leaked online and viewers have been able to see what went down that night. Victoria is seen with blood coming down her face and neck, while Sandra is seen with a bump on her head. Pablo Montero's ex is seen yelling: "Victoria is a hired killer, she is loose and wants to kill anyone."
After this dramatic scene, Victoria said she would quit the show because of fears of what Sandra would do next. She also mentioned that she has gotten authorities involved.
Rica Famosa Latina Season 4 starts on September 6 at 7pm/6c on Estrella TV. Watch the fight scene down below and tell us what you think!
In this article