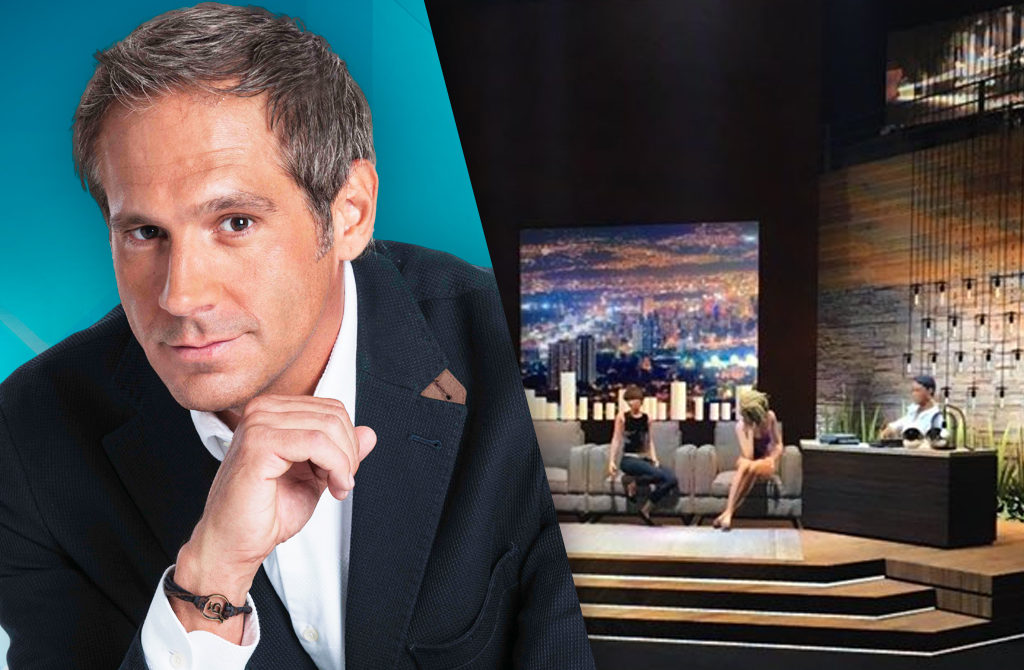 Arath De La Torre will be back on television soon, but not on telenovelas. After starring on Antes Muerta Que Lichita, opposite Maite Perroni, the actor is returning to the small screen as a tv host. De La Torre is presenting a late night talk show called Esta Noche Con Arath. He shared photos of what the set will look like as well as a video of the construction. Televisa is making changes to their programming in the coming weeks. It is likely that the program would premiere sometime in late August or early September. Watch the the preview below and tell us what you think!
Arath De La Torre is not new as television presenter. Before joining Lichita, he was one of the many co-hosts of Miembros Al Aire. In the latter show, Arath shared the hosting duties with Jorge "El Burro" Van Rankin, Leonardo De Lozanne and Mauricio Castillo. Arath is famous for starring in telenovelas like Una Familia Con Suerte, Amigas y Rivales, Soñadoras and many more. De La Torre is also known for his comedic chops in shows like La Parodia and El Privilegio De Mandar.
Arath De La Torre gave life to Roberto Duarte on Antes Muerta Que Lichita. Roberto is described as a handsome, smart, charismatic man with a generous heart, but he is disappointed of love. When he leaves jail after being imprisoned for a crime he didn't commit, he learns that he has a son, but he needs to have a good job in order to be with him. This is how he uses Lichita to get a job he doesn't deserve, but little by little he falls in love with her. Now, apart from cleaning his past, his goal will be to get Alicia's love.
Así quedará nuestro set, hace tres meses que se realizó este diseño y pronto será una realidad !!#EstaNocheConArath pic.twitter.com/OEwHHhOI4V

— Arath De La Torre (@ArathdelaTorre) July 22, 2016
Gracias a https://t.co/kx2eSnnbXy por aportar su talento en este diseño que hoy se hace realidad #EstaNocheConArath pic.twitter.com/MFkfRSrxIl

— Arath De La Torre (@ArathdelaTorre) July 22, 2016
Noticia de ultimo momento #EstaNocheConArath pic.twitter.com/8bzbhqEgXi

— Arath De La Torre (@ArathdelaTorre) July 22, 2016
In this article