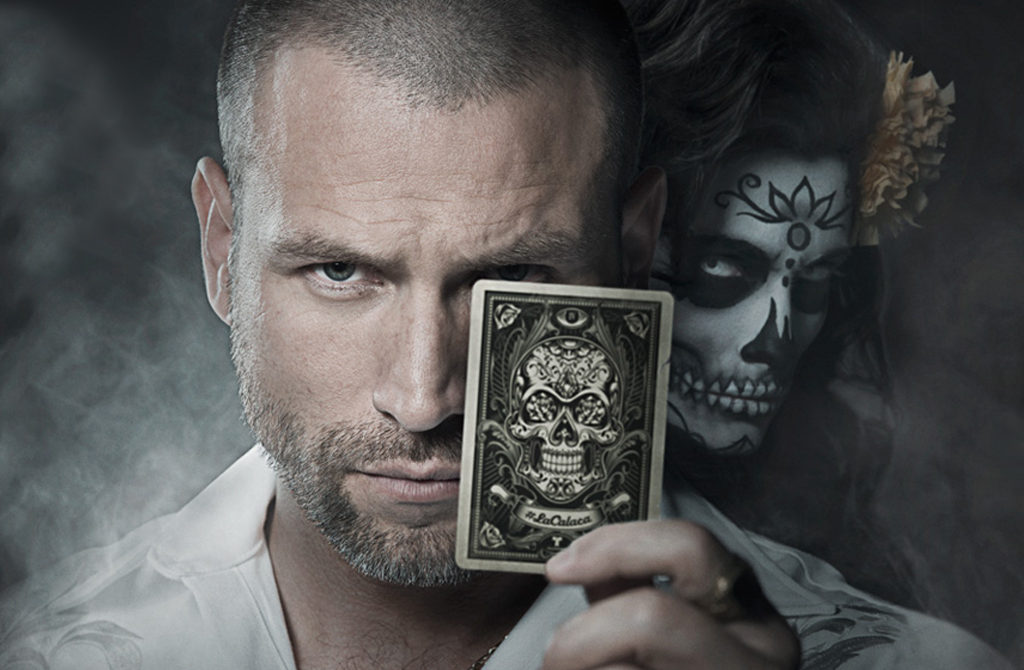 Telemundo aires the finale of El Señor De Los Cielos Season 4 in a special 3-hour event. The telenovela has captivated audiences from the start and this season was no exception as the stakes continue to get higher for all the characters involved. On these last episodes, Aurelio Casillas (Rafael Amaya) killed El Feyo Aguilera (Leonardo Daniel). Both had a riff and it was Casillas that got the upper hand in this battle. After El Feyo's death, Casillas proposed to form a truce with the Colombians that supported Aguilera.
Victor (Jorge Luis Moreno) continues to want more power and overtake his uncle Aurelio. Meanwhile, Esperanza (Sabrina Seara) starts getting jealous over a new woman in Aurelio's life, Emiliana (Vanessa Villela). Aurelio tells her that he will do what he pleases and that he knows she fell in love with the ambassador. Aurelio continues to swoop Emiliana by taking her on a flight up in the skies where they "seal the deal." Esperanza takes all of her things from her home with Aurelio and decides to live with the ambassador.
Paloma gets naughty and wants to sleep with Omar (Jesús Moré). Rutila (Carmen Aub) finds out that this is going to happen and decides to look for Nerio (Lambda Garcia) to have a passionate night with him. The following day, Rutila catches Omar and Paloma in bed and Rutila tells Omar what she did. Omar and Paloma have a wedding, while Rutila and Omar continue their affair. After time goes by, Paloma starts to question Rutila and Omar's relationship, but the President denies it. He calms her down by telling her that he would buy her the allusive "white house."
Aurelio and Emiliana continue their romance, until Aurelio proposes they get married. Although Emiliana initially doesn't want to, she ends up accepting him.
As time goes by, we find out El Chema escaped from prison through a tunnel. Monica (Fernanda Castillo) calls Rutila to find out if she's heard anything, but the latter says she's unaffected by it. El Toro (Daniel Rascón) gets happy when he finds out his former boss broke out.
Victor wants to kill Aurelio and is planning an attack on his life, masking an attack from the Maras against the Colombians, but secretly aiming for Casillas. Rivero (Manuel Balbi) receives the letter that Nachito (Alejandro De La Madrid) mailed before he committed suicide. Evelyn (Lorena Del Castillo) receives a tip that Mónica is getting married and all of the cartel leaders will be there.
The ambassador finds out that Esperanza is laundering money.
Aurelio meets with El Ingeniero (Plutarco Haza) and proposes to work with him. Casillas then meets with the Colombians and wants to put the past behind and make them his allies.
El Toro gives Rutila the phone and it's El Chema calling her. She decides to meet up with him.
Mónica and Victor get married.
Mónica overhears Victor saying that he wants to kill Aurelio. Mónica throws back the ring at him and puts back her lucky ring. She doesn't plan on being with Victor.
The marines arrive to the wedding and start shooting. Evelyn was about to shoot Rutila, but Rivero pushes her aim away. Felina (Marisela Gonzalez) kills Gustavo (Christian Tappan) because she found out that it was him that tipped Aurelio about El Feyo's whereabouts. Felina and Tijeras (Tommy Vásquez) are detained by authorities.
Aurelio Casillas arrives at the scene with Emiliana via helicopter. As Mónica was running to the helicopter, she is shot in the back. She warns Aurelio about Victor and confesses that she's always loved him. Mónica always warns her about Emiliana and how she doesn't trust her. Mónica then has one last breath and….
Monica died?!?! To be continued… #ESDLC4 #ESDLC #FinalESDLC4 @FernandaCGA @RafaAmayaNunez pic.twitter.com/3FoovWx1te

— JadoreIt (@JadoreIt) July 19, 2016
In this article