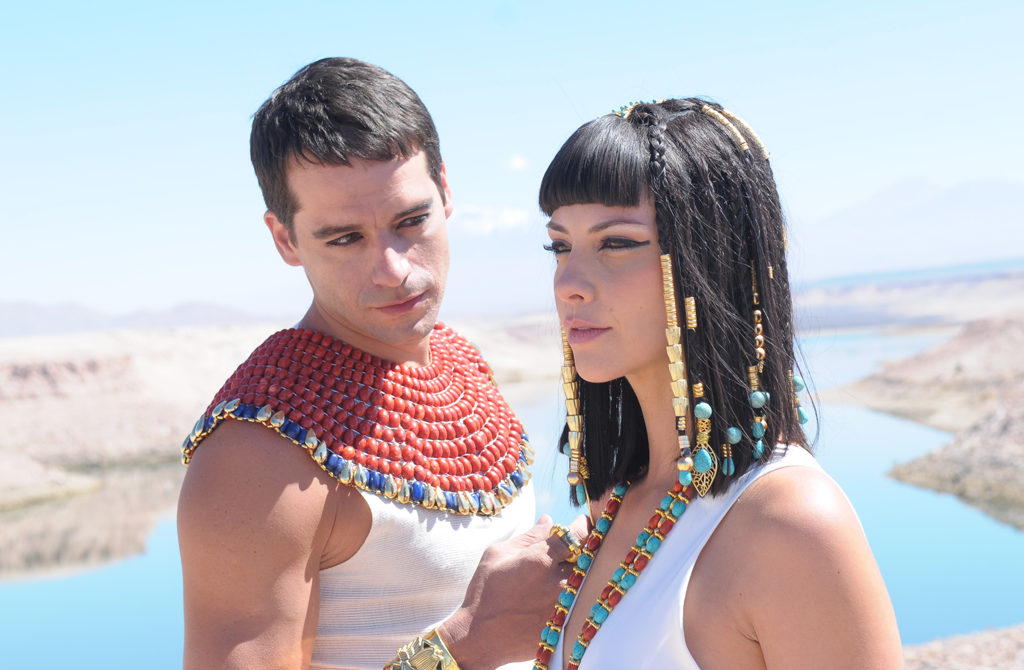 UniMás is set to premiere a new tv series on their primetime block called Los Diez Mandamientos. The biblical telenovela based on the life of Moses was produced by Brazilian network Record on locations in Brazil, Egypt and the Atacama Desert in Chile. Starring Guilherme Winter, Sérgio Ramos and Camila Rodrigues, this is the story of an unending struggle between brothers and shows how love, hate and the desire for revenge unleash great misfortunes on an entire civilization.
Los Diez Mandamientos tells the timeless story of Moses (Guilherme Winter), who has been sent to rescue the Jewish people from brutal enslavement by the Egyptians. The series, which depicts the time from the birth of Moses until their arrival in the Promised Land, begins in the city of Ramses, Egypt in the year 1300 B.C. At that point, the powerful Pharaoh Seti, motivated by an intense hatred for the Jewish people, ordered his soldiers to kill all newborn baby boys.
Horrified by what was happening, a young Hebrew mother dared to defy the pharaoh's order and hid her youngest child in a basket floating in the Nile River in the hope that it would reach safety. Rescued by Princess Henutmire, Moses is raised as a true Egyptian prince alongside his brother Ramses (Sérgio Marone), and both become enthralled by the beauty of Nefertari (Camila Rodrigues).
Los Diez Mandamientos is set to premiere on Monday, July 11 at 8pm/7c on Univision's sister network UniMás, running weeknights from Monday through Friday.
In this article