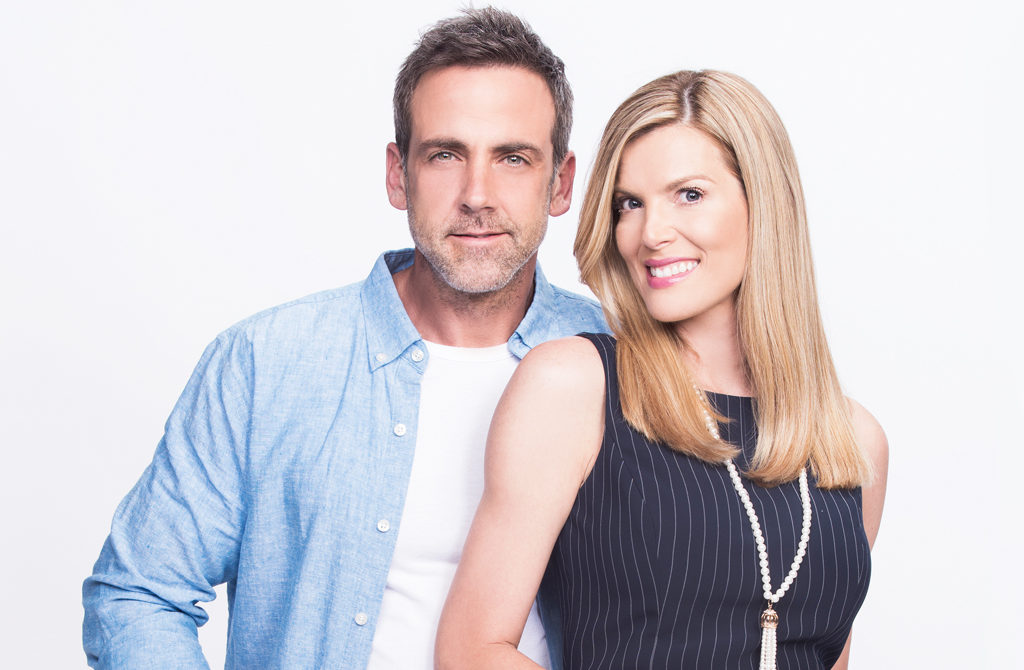 Silvana Sin Lana is the new Telemundo primetime production starring Carlos Ponce and Maritza Rodriguez. The romantic comedy tells the story of Silvana "Chivis" (Rodriguez), a wealthy woman who loses everything she has and is forced to move to a working class neighborhood, where she meets Manuel (Ponce), a fishmonger with a strong dislike for upper class people. The two will need to do the impossible in order to resist their mutual attraction, which goes against their beliefs and the world they grew up in.
Silvana Sin Lana is an original story by Rodrigo Bastidas and Elena Muñoz, adapted by Sandra Velasco and directed by Luis Manzo and Ricardo Schwarz. The production is filmed in Miami with Carmen Cecilia Urbaneja ("Tierra de Reyes," "En otra piel") as executive producer.
This romantic and comedy-filled story marks the return of Carlos Ponce to TELEMUNDO as Manuel Gallardo, a widower with four children who works hard selling fish for a living. Even though Manuel promised his children that he would never marry again and has learned to be happy by himself, his promise will be put to the test when "Chivis" moves in next door and challenges all of his prejudices towards rich people.
In addition to its stellar cast, "Silvana Sin Lana" features a talented lineup of supporting actors including Marimar Vega, Ricardo Abarca, Eduardo Ibarrola, Javier Valcarcel, Thali Garcia, Marcela Guirado, Alexandra Pomales, Vince Miranda, Patricio Gallardo, Samantha Dagnino, Raury Rolander, Briggite Bozo, Santiago Torres, and Roberto Escobar, among others.
In this article