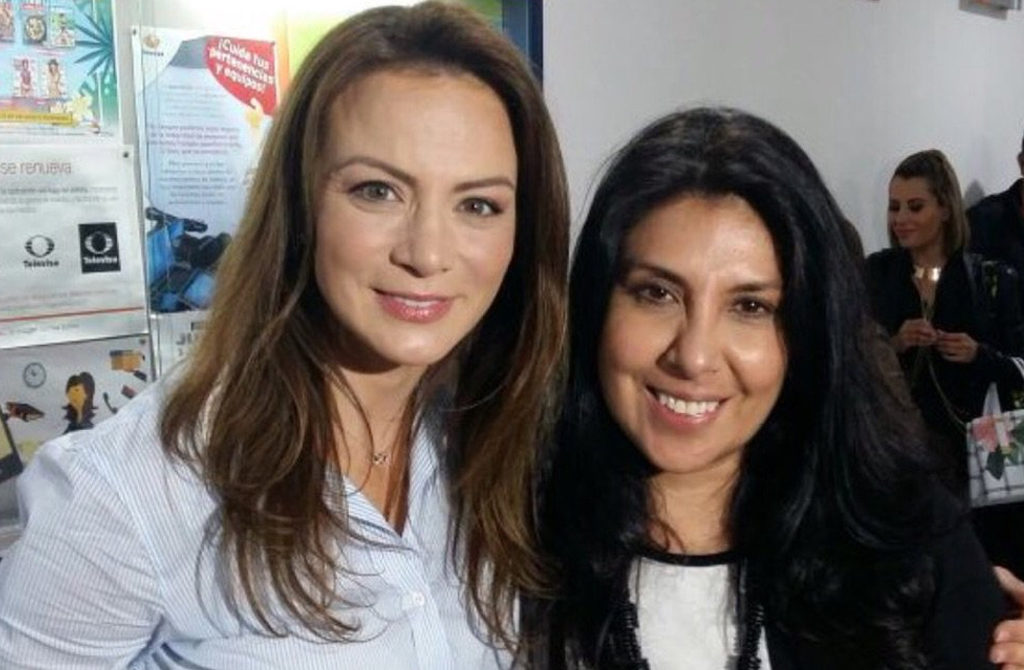 Silvia Navarro has been absent from the small screen following the finale of Mi Corazón Es Tuyo and the birth of her baby boy. The Mexican actress was just confirmed this week to return with the production of La Candidata. Producer Giselle Gonzalez announced the actress on an interview with Televisa Espectaculos.
"Very happy, proud and thankful," Gonzalez said about having Silvia Navarro lead the cast of her new telenovela production. Navarro said, "I'm still nervous. I don't know how to come in [to the project] but we are working on that. This, for me, is completely different of what I've done before and even of what I've seen. I think that if Televisa wanted to change, this is perfect because it doesn't stop being a melodrama, but it's not like what we are used to seeing."
La Candidata revolves around Camila Santamaria, a charismatic politician assumed to be dead after a tragic accident. Upon her return, she begins to uncover her husband's corrupt ways and ultimately decides to challenge him in a race to be the next President.
With Hillary Clinton running to be president of the U.S. and Theresa May the new PM of the U.K., this story is very timely that will showcase women in power. Giselle said that the telenovela she wants to represent "the great majority of women of today. Women that need to be mothers, that need to be wives, that need to be daughters, that need to have a role in society."
Silvia Navarro also added: "It's a complex subject, the character, not only mine, all of them have an interesting story, strong, real, authentic and I will have to get out of my comfort zone." Watch the interview below and tell us if you're excited for La Candidata!
Oficial @silvnavarro es #LaCandidata @CandidataOf @giselletelevisa pic.twitter.com/78vi5AKI6A

— NovelaLounge (@NovelaLounge) July 13, 2016
In this article